Events and Courses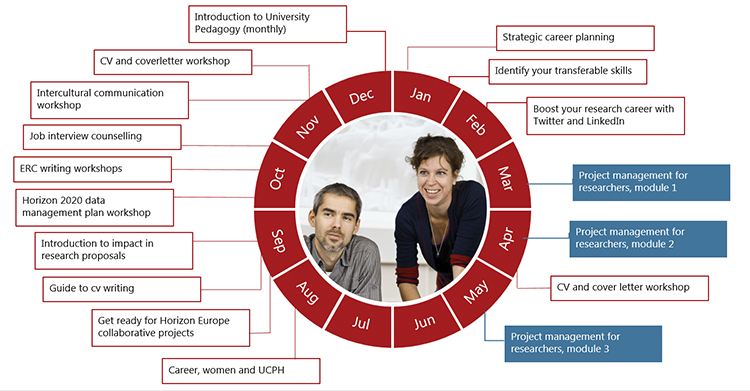 As a young researcher at the University of Copenhagen you may work with your skills, by participating in a range of events, workshops, seminars and courses as shown in the image above (click on image to enlarge). You can read more about the offerings in the month-by-month overview below.
Once employed, you also have access to the extensive UCPH' Course Catalogue and Departments and Faculties also offer many relevant events.
In addition, as an employee you can find and sign up for more courses, events and workshops at your local department.